Bonswa everyone. Our last day has been a truly great one here in Port Au Prince. Our day started with a devotional out of My Utmost for His Highest from a couple of days ago.
We also spent some time discussing the current political climate in Haiti. The new president has recently declared that he wants to rebuild Haiti's national army. This may not sound like a bad thing until you find out that it was the Army that was the cause of much of the political instability in Haiti until the 1990′s. Apparently one dictator would seize power then a few months later his general would move the army in, kill him and take his place, only to have his new general move in a few months later. This President is expected to order the UN peacekeeping forces to leave so that he can replace them with an Army, creating Jobs for Haitians. The problem with this is that the government can't afford to build a force equivalent to that 13,000 UN troops that currently keep the peace here. Many Haitians don't like the UN. At best they don't think they do much; at worst they don't think they should be here at all. So to say the least, Haiti's situation needs prayer.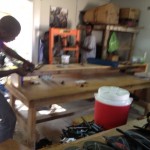 After breakfast we took a photo of the team and headed out for the day. Our first stop was a place at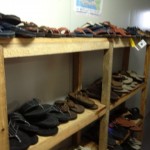 which the other teams who have come here have stopped,
Rebuild Globally
. This is a cool organization that uses materials readily available – old tires and trashed clothes – to make flip flops, jewelry and bags. It's great because not only are they recycling materials, they're also employing haitians at very good wages. We talked to them about ways the deaf community and Frazer can get involved with what their doing. We discussed the possibility of opening a
Rebuild Globally
branch near their new homes and the managers were enthusiastic. I hope we can get involved in helping them finding places to sell their goods here in the states. You can
visit their website for more info
.
After stopping by a gas station to grab some water and snacks, we headed on to spend the rest of the day with the deaf community. My sign language had gotten good enough to make some conversation finally. As we finished out the photos we had come to find out that there was one couple that had recently had a baby and that she wasn't ready to leave her house, so Billy, Josh and I headed over to their house and we caught a photo of them. It was one of the most precious photos that the team took.
We took time to interact with the community more. At one point I started dancing to some music with the kids and Josh told me that one of the community members signed "The fat guy can dance." This is beginning to be a theme; maybe its time to lose some weight. I got into a conversation in the leaders hut about the percussionist Evelyn Glennie who is deaf. They talked about how she could feel the vibrations. After a few moments I started stoping out a rhythm on the floor and suddenly they all started stomping and tapping around the room. It was so much fun. I got into a tap-dancing competition with one of the guys. It was a blast.
We all told the community members that Jesus loves them and I was surprised at how shocked some of them were to hear this from us. The leadership council of the community took a photo together as well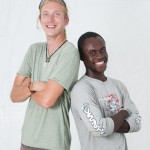 as Mackenson, the leader of the group. It was really cool to see the leadership take charge of organizing the group – settling disputes and making decisions. I learned the sign for 'wise' just so I could tell Mackenson how impressed I was with his decision making skills.
We finished with Nick and Billy walking around getting photos of a few of the children for future sponsorship profiles. Soon we'll be offering people the opportunity to pay for a child's schooling here in Haiti and they'll be going to one of the top schools in the country- all very exciting. We were pretty tired at the end of the day. I don't know that I have a reason for posting this picture other than the fact that it's may favorite picture of Billy and Nick from this week. I think it looks like a buddy comedy movie poster.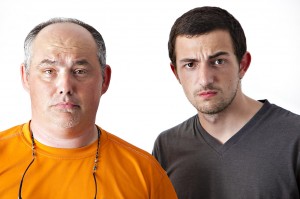 If you can come up with a caption for this photo let me know – I can't figure one out that is worthy of the awesomeness of this picture. In addition to this one (one of the only photos that I shot) Billy, Nick and Lori worked hard for us to total our three days to over 120 portraits between three days of shooting. But now the real work begins. They'll have to edit through hundreds of different photos, picking out each household's photos. We've been talking about having a special photo exhibition to raise the money to pay for the prints and possibly raise funds for future Haiti trips or Help Portrait events. Let me know if that sounds interesting to you and we'll see if we can make it happen.
Click the thumbnail to see the full photo.Here are Nick's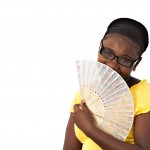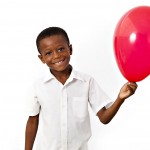 Billy's
Lori's
Over all this trip has been amazing and we're already talking about our next Help Portrait event and many of us are excited to get back to Haiti again soon. I've got some sign language to work on – as many of the deaf people told me. (And apparently some weight to lose) But I've never had this much fun on a mission trip. I really feel that we conveyed the love of Christ to these people, even just in taking these photos and talking with them. I felt so fortunate to have been a part of this trip. At the end of the day I asked Mackenson what he would like to say to Frazer on video and the thrust of it was that this team was helpful and he's glad that Frazer is involved with the community.
We head for the airport first thing tomorrow, so pray for safe travels! We're excited to get these photos printed and framed! Thanks for everyone who has been reading. If you read this I'm telling you that you should come to Haiti. Whatever obstacle is in your way God is bigger. Learn some sign language, get here and love on these people.
To God be the glory.
Further reading:
–Nick's Blog, Lori's Blog and Billy's Blog are all awesome as well.
-You can always visit Frazer's Mission Blog and Transformation Blog to read about the progress of this and other projects.
-To get closest to the action visit kyleinhaiti.com to hear from Kyle Reschke, a good friend of mine, and Frazer's missionary in the field in the deaf community.
Comments
comments