I always enjoyed watching Inside the Actors Studio when I was in high school. My mom being a theatre teacher, we always listened to actors pretentiously explain their craft while they were adored by the majestic James Lipton. I especially liked the length of the interview which allowed the actor to cover more ground than they might in a normal talk show. As much as I made fun of it, I did enjoy the show and I really appreciated Lipton's love of performers of any genre and background. Every episode, no matter if he was interviewing Ian McKellen or Desmond Diamond, Mr Lipton ends with the Pivot Questionnaire. The last question on the survey was, "If Heaven exists, what would you like to hear God say when you arrive at the Pearly Gates?"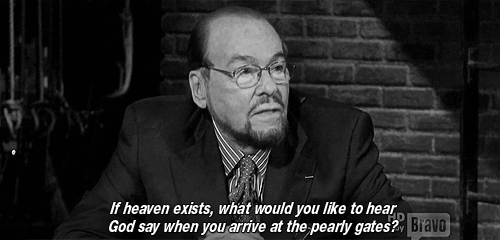 I hadn't thought too hard about this because I basically knew the answer and I think many Christians would say the same thing: "Well done my good and faithful servant." I've always identified with the idea of servanthood to a worthy King. I've rarely had trouble finding myself aligning with that metaphor for our role in Christ's kingdom. But recently it came alive for me in a new way.
What's Tom Hiddleston doing on my blog?
 I was recently listening episode of a podcast that featured an interview with Tom Hiddleston. If you know of Tom Hiddleston, it's probably from his role as Loki in the Avengers movies. If you're not a Marvel fan, you may know him from his role in Steven Spielberg's War Horse. In this interview Tom talked about what it was like to work with Spielberg. The interviewer compared it to the scene at the end of Amadeus in which Mozart is dictating his final piece to Salieri. Salieri says that it was as if Mozart was receiving the music directly from heaven. Hiddleston said that watching Spielberg set up a shot was amazing. He said that he was a true master, but that the most amazing thing about him wasn't his talent, his knowledge, or his creativity. The first thing about Spielberg that impressed Tom was how humble the great director was. Specifically, Tom recalled one scene in which his character was alone on camera. It was a scene that was especially difficult, emotional, and intimate. Spielberg dismissed the camera crew and asked Tom if it was alright if he operated camera. Hiddleston agreed of course. After the first take Spielberg had a few notes for him.  And Tom agreed and they moved onto take two. After take two Spielberg lit up and said that it was perfect and he started to move on. Hiddleston stopped him and asked if he could do a third take. Spielberg told him he didn't need to, that the second take was good, but Tom pleaded with him and said that he could do it even better now that he knew what Spielberg was looking for.
They shot the third take and when it was done Spielberg just said, "Take two was pretty good." He seemed pretty unconvinced. When they wrapped for the day Spielberg told Tom that he would be reviewing the footage this weekend and that he would let him know what he went with. The next Monday when Tom came to set, he saw Spielberg who simply said, "Tom, take three's in the movie." He proceeded to emphasize what an honor it was to have contributed even in a small way to the master's work.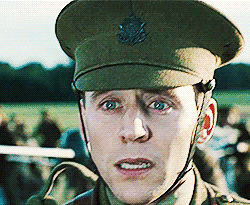 Everyone is Creative…yes really
I'm a strong believer that "uncreative people" simply do not exist. There are only people who haven't discovered their brand of creativity. Some people are creative in their hospitality, other people are creative with financial management. Some people are creative with physics and chemistry, other people are creative in their encouragement. Not everyone is artistically creative, but everyone is creative in some way. How you choose to use that creativity will determine the focus of your life.
So my question is: are you settling for take 2 – just doing whatever is the "right thing" to do – or are you asking for take 3? Take 3 looks like a group of medical professionals donating their time to people in their community who can't afford healthcare. Take 3 looks like men who choose to spend their retirement building wheelchair ramps for people with disabilities. Take 3 looks like  a successful TV director going to work at a Christian school so he can ensure there are skilled Christ-followers in the entertainment industry. Take 3 looks like a college student who spent his saturdays teaching impoverished children how to sing Christ's praises. Take 3 looks like a husband who doesn't hesitate to give his wife a kidney. Take 3 looks like a family adopting a child when they already had two, three, or four children. Take 3 looks like empty nesters making themselves available for foster and respite care. Take 3 looks like a teenager taking his free time to lead a small group of his peers. Take 3 looks like a young man who starts a non-profit to support an orphanage in africa. Take 3 looks like a church that starts a free clinic in their community. Take 3 looks like people who take a day off to help build a house for people who need a fresh start. Take 3 looks like a father picking up the pieces of a shattered life and doing the hard work of teaching his daughter what he was never taught by his parents.
What I want to hear God say.
So for me, as one of these creative people, I just want to know that I've been able to contribute to the master's work. I want to hear God say, "Will, take 3's in the movie."
 Thanks for reading. Please like and share. 
Comments
comments