This entry is more to express my feelings, goals, and blessings at this point in my life.  As well as maybe to offer some thoughts on what I'd wish I'd known when I was 20, so that anyone who's younger than me might could benefit from my ignorance.
When I turned 20
I remember having a moment on September 17th, 2005 – it was my sophomore year of college. That evening was Asbury's Fall Variety show which always came together last minute and seemed to be comprised of a lot of duct-tape and chewing gum to keep the wheels from coming off the bus. Dodderidge Holland, a gymnasium with a stage at one end that was itself held together by duct-tape and prayer, was the location of these events and, showing no regard for fire code, it was totally packed that evening. The act I was a part of, a dance-heavy rendition of Tunak Tunak Tan, an Indian pop song sung by the incomparable Dahler Mendi, was to be last act of the evening and the show was already half-way through. Between the staggeringly poor acoustics and the total lack of air-conditioning, all compounded by a room crammed full of college students sitting on the floor, the show was neither particularly audible nor was it comfortable to watch.  I've never been too good at sitting down within a couple of hours of a performance. As such I sneaked out the back and sat on the steps next to reasoner green, across from the old library (that would eventually become the new student center.) I remember this moment because that was when it hit me: I was no longer a teenager.
One of the characteristics that really makes me a Millennial is the fact that I never enjoyed growing up. Some call us the "Peter Pan" generation. Because there were many who put off getting their license and other rights of passage that would push us toward independence. But unlike my parents' generation, we Millennials never said anything like "don't trust anyone over 30" – to the contrary ours was the first generation to respond to the US high school exit survey by saying that our heroes were more likely to be Mom and Dad than a young, hip celebrity or athlete. So while I wasn't looking forward to leaving my childhood behind, I remain hopeful that future generations will continue the trend back to respecting and seeing the value of the generations who have come before them, because after all it's like Christine Cain said, If you live as if there aren't generations that have come before you, you'll be in danger of forgetting that there will be generations after you.
To people in their teens and early 20s, here's what I've learned
So, here's what I wish I'd known that night in September of 2005.
You don't have to get it all right over the next ten years – I knew that my 20's weren't a throw away decade, as talked about in this great TED talk, but I was more convinced of the opposite; that because I was given so much in my childhood, that I was going to be expected to save the world by the time I was 29. If you wonder why this is, just look at the Millennials. We're a generation full of people many of whom simply invented an app, launched a website, or started a non-profit and seem to have experienced instant success. We celebrate those successes, but often we don't realize that there are many people who don't experience that kind of success until they're in their 40s or 50s and not only is that ok, it might actually be preferable. Mark Zuckerberg may be my age, but far more common is the story of those who climbed the ladder of success over years of diligent and hard work to receive a well-deserved place in their career, family life, and community. Yes we can all name a dozen people who, "by the time they were my age" had already accomplished unprecedented things. There are also thousands of other successful people who weren't over-night successes. And how many of those meteoric rises ended up being a flash in the pan? A relative blip on the radar? When you're put into a position of influence, wouldn't you rather be aided by a decade or two of wisdom and experience? Take advantage of this time to soak it up. Don't just sit back, but don't feel rushed to have accomplished a certain amount before any age milestone – take this time to focus on learning and putting in several good years of solid work that you can be proud of, even if it doesn't look like the most impressive thing on a resume. The point is you're getting better at being who you're called to be so that when the opportunity arises you'll be ready for what's next.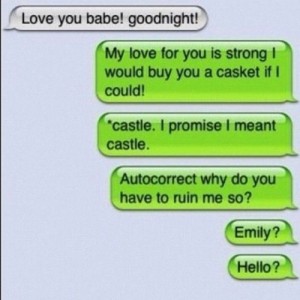 Learn from the mistakes you make, and take note of the lessons others are learning – You're going to have some of your biggest screw ups before you reach 40. (I say 40 because I want to make it clear that I don't think I'm out of the woods yet) and while you're never going to be perfect, young adulthood is the period wherein you'll be making some big life choices and you're probably going to get a few of them totally wrong. You're going to also get lots of little things wrong as well. THAT IS OK. DON'T FREAK OUT. Ok, the reality is you will freak out, because you're young and you don't know better. But take comfort in the fact that we've all done it and will do it and that it's how we learn. Failure is OK. Not learning from failure is not OK! If you experience something that isn't pleasant in your life and you never take the time to ask the question "what was my role in that, and how can I improve next time?" Then you'll smuggle your baggage into the next job, relationship, project, or season of your life. Also, as a bonus during your 20s you're probably going to see a few friends go through some rough times – maybe they'll be their fault, maybe they'll just be the harsh reality of life, but don't miss an opportunity to learn from their circumstances – oh and don't miss an opportunity to be there for a friend, aside from that fact that you will probably need them to help you out later, it's just the right thing to do.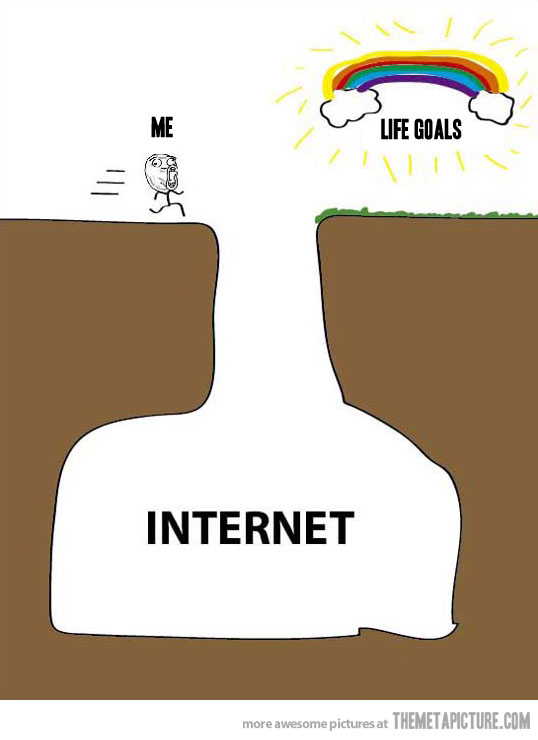 Set goals that are solid, but don't limit what God wants to do with you – When I was 20 I was convinced that it wasn't a good idea to have really solid and specific goals. I still believe that to a large degree, but I wish I'd realized more that often times God works in our goals and, as long as we're willing to change course, having even a somewhat vague ambition can be the primary way God accomplishes his goals through you. When I was in high school I had lots of specific ideas of what I wanted to do. Then I realized the foolishness of having your life planned out. We've all seen people who either didn't get what they wanted in life and couldn't handle it, or tried to force their goals to come to fruition through some tragic means. At the same time, having absolutely no idea of what God's calling looks like can result in a life without intention. I was so focused on being available for what God called me to do, that I didn't realize that I was using that as an excuse not to set the God-sized goals he was calling me towards. While I had some general ideas of what I wanted to do, you have to take intentional steps to accomplish God's calling, it's not as if filmmakers typically get handed the reigns to direct a feature film without having first directed a short film. I've heard it said like this: God can't drive a parked car. While I knew this on one level, I wish I had been more intentional about setting some of those Goals and following through with them regardless of where I was, not goals that are so specific that they put God in a box, but goals that gave God an opportunity to work out his calling in my life. As such you may have some hard primary goals that are more abstract. And some secondary goals that are more concrete, though they may change as life happens.
Focus on the problem not the solution – I know, this sounds like the opposite of what you normally hear, but hear me out. I have to give total credit to Ken Roach for this wording, but he identified something that I've learned recently. I think part of the way that we can set Goals that are being obedient to God is by making them Goals that are based around attacking a problem rather than making them Goals about enacting a specific solution. For example you may be called to help impoverished children and you have a really creative plan for doing work with inner city kids, but when you try it, your funding runs out and you have to drop it to start a new job somewhere so you can support yourself.  You didn't fail at fixing the problem, you just failed at enacting a specific solution. When you're first starting off in a career, ministry, family, non-proft, or any other group, job, calling or community, you're going to come up with an idea that is the obvious solution. It's 100% for sure the right solution. It's the plan that clearly everyone will see needs to be enacted to fix the problem. Only they don't see it that way. And not only are you ignored, but the window closes on the opportunity for you to execute your perfect solution. This may have been because you were wrong, or it may have been because they were wrong, but now it doesn't matter. You need to be willing to let go of your 'solution' and be willing to come at the problem from a different angle. We see this all the time when people change careers because they realize they want to attack the problem at it's root. I've known of an insurance salesmen who became a nurse, a prison guard who became an educator, and a advertising executive who became a pastor.  These people were willing to change careers because they had a clear focus on the problem they were supposed to be attacking, and realized that they needed to change the solution. It may not be as extreme as changing career paths, it may be simply changing goals within your career, but rarely does someone's first plan end up being the plan that they get to carry out, so don't get upset when your first solution doesn't work right away. Be willing to come up with a new one. Keep in mind that if you are a hammer, the whole world might appear to be a nail, but don't be disappointed when you realize that there aren't any nails around. God will use you somehow, don't limit him by saying it only has to be in this one way.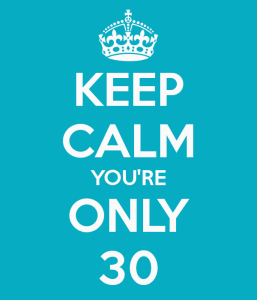 In short, even when you reach 30 your life is still very much ahead of you – one of my favorite talks that I've heard at Catalyst, my favorite leadership conference, was given by Craig Groeschel in which he talked about the relationship between the younger and older generations in the church. While addressing the younger leaders he said "

Don't over estimate what God wants to do with you in the short-run and don't underestimate what God wants to do with you in the long run.

" In a culture obsessed with youth, it's hard to keep in mind that your life doesn't have to end at 30 or 35, or 40 or 50. Sometimes I feel a little disappointed when I compare myself to my friends who are married and starting to have kids. But then I think about the fact that when my parents were both 30 I was still seven years down the road for them and nowhere on their life's roadmap. In your 20s when things aren't going the way you think that should've gone, or when something happens and it feels like your dreams have been crushed, or when you start dealing with a new challenge that makes you wonder "is this the new normal?" just know that it doesn't have to be the end of your dreams. You may just need to attack the problem from a different angle, or you may need to get to work and gain some more wisdom and experience, or you made need to set some new God-sized goals and run after them. No, you won't live forever, but you still have plenty of time to leave a legacy.
Counting my Blessings
It is easy for me to take stock of the things that I had hoped to accomplished at this point in my life and simply wallow in my disappointment. Being totally single at 30 is a bit of a let down, but if I'm honest I'm actually more happy about being single now than I was a few years ago. (before responding to that statement be sure that you've read my blog entry on how to encourage single people) I have had a number of huge blessings over the past ten years and I want to celebrate them, I really am just thanking God for these things, but if you think you'll be tempted to compare your accomplishments to mine, skip this. I won't hit everything, but here are a few things that stick out to me, at least today.
I thank God for:
The birth of more nephews and nieces, bringing the total to 5 nephews and 4 nieces.
A Loving Family that has offered support to me in many different ways, even when I wasn't very lovable.
The rest of my time at Asbury, some of the most fun, fulfilling, meaningful years of my life so far.
Going to the 2008 Olympics to be part of the Broadcasting in Beijing will remain one of the high points of my life.
More recently going to Israel Greece and Rome with NT Wright.
Getting a play produced here at the church, and seeing the surprising ways God used it.
Never having been in a messy relationship that ended poorly. I probably don't praise God for this enough.
My house. This is one I can easily take for granted, but the fact that I'm a home owner is pretty amazing when I think about it.
My many friends, new and old, near and far. In my 20s I've lost a few and gained others. The friendships I have now are stronger than ever.
My dog Zeus, I've only had him for a year and a half, but he's been the cutest means of grace God's given me yet.
My small group – it's been through many iterations, and God has been at work in and through it all the way.
Reawakening my passion for writing; something that I loved as a child, and realized is a means of Grace for me as an adult.
Jujitsu, Ultimate Frisbee, and jogs around my neighborhood – I'm grateful God's given me ways to keep from being a total couch potato
Getting half way through Grad school – my midpoint review will be next month, there's no way I could've done it without God's help, especially through family and friends.
God's continued daily provision for my life.
A (mostly) able body, a (relatively) sound mind (I mean, it could be worse, right?)
Hard experiences that taught me important lessons.
Dark times that drew me closer to God.
My goals for the next ten years.
In the interest of practicing what I blog, I want to have a few abstract Goals that are primary, that I can use as the "problem" so that if these others don't work out, I can change course knowing that the ultimate goals remain intact, but also have a few specific, secondary goals that are opportunities for me to trust God with my talents:
Primary/abstract goals: (the what)
Find new ways to reach my generation (the millennial generation) for Christ
tell stories that are truthful and make people laugh
Advance (however that might look) in my field (whatever that may be)
encourage and teach other Christians
Secondary/ Specific goals: (the how)
Finish grad school, earning my MFA
Direct my first feature film
Get a book published
Do more teaching at the college level
As I said, I think that while I've hid behind the guise of "being available" for God's calling, much of why I've resisted too-specific goals in the past has to do with a fear that I'm not actually capable of accomplishing them. The funny thing is that I haven't become more brave, in fact I've probably become more convinced than ever that I cannot accomplish these goals. I do believe, however, that I've grown in my faith such that I now realize that I was never supposed to chase after these for my sake, and therefore I shouldn't be depending on my own strength to accomplish them. I'm looking forward to the next ten years. I know they'll be challenging, and know God will work in every part. My prayer is that the next ten years will be dedicated to Christ and that he'd bless my creativity more this decade than he has ever before. I pray that his had will be upon me and that he'll give me peace.
Comments
comments