There are plenty of good blog entries, books, and sermons about a Biblical look at handling conflict, and there doesn't need to be another. This instead is a collection of practical steps I've learned to take when walking through conflict to achieve minimum blood loss. Each of these steps represents a lesson that I've learned in my life, many of them very recently.
I'm terrible at dealing with conflict, at least my natural tendency is to be terrible at dealing with conflict. Though I'm still not great at it, I think that over the last ten years I've gotten much better at dealing with conflict largely due to the fact that I've listened to lots of good advice on the topic. There are several related books I would recommend. In college I read The Seven Habits of Highly Effective People which talks a lot about conflict, especially in habits 4,5,6. I also read The 5 Dysfunctions of at Team which outlines the way to diagnose conflict in its early stages. Pretty early on in my career, my boss recommended that I read Crucial Conversations and Leadership and Self-Deception. I also recently read Boundaries and Daring Greatly – which I'd recommend for everyone as well. All of these books have contributed to my understanding of conflict.
Before I jump in I do want to say that I'm not really addressing the issue of abuse in this entry. This list is about necessary conflict, not unnecessary rude and or hurtful behavior. So when I talk about staying and fighting it out, I'm not saying that a person should stay in an abusive situation. I'm saying that you shouldn't give up on a necessary argument when it gets heated. the book Boundaries is probably the best book about dealing with emotionally abusive people and I recommend everyone read it. If you're in a physically abusive relationship don't bother with the book; find help and get out now.
The reality is that in adulthood you need to fight your own battles. If you call yourself and adult, never let a parent, a boss, a friend, a spouse, and definitely not a child fight a battle that only you should be fighting. Aside from the fact that getting more people involved in a conflict rarely makes it easier, if it is truly your battle then the easiest route to its resolution is going to be through your involvement – not through someone else's.
I'm addressing conflict between coworkers and friends, but I believe most of these could apply to marriage as well. I just can't speak to that from experience. I will say that a major difference in a relationship is that the relationship has to take precedence over who is "right" whereas in a work situation, you can't have a productive environment if you can't first agree on basic truths – and to do that you might have to have some conflict.
[home_callout2 animation="fadeInUp"]
[home_callout2_line]#1 CHOOSE[/home_callout2_line]
[home_callout2_line bg_highlight="true"]YOUR BATTLES[/home_callout2_line]
[/home_callout2]
This one is pretty cliche, and, at least in my experience, Christians are more likely to avoid conflict entirely than to be overly aggressive, but it is a challenge for some. One of the things that is important to realize when dealing with people is that everyone has an emotional bank account with you. Not that everyone keeps score, but everyone has a natural need for there be a balance of trust versus questions, of compliments and criticisms, of endorsements or arguments. Keep this in mind when choosing which conflicts to pursue. Just like with a fiscal bank account, you don't want to spend all your equity on something and then realize later that you need it for something more important. Be sparing with your choice of what to challenge and how far to take it. Ask questions before you dive headlong into it. It's never bad to respectfully ask a person why they've made a choice from a point of curiosity and then explain why you might've done something different, but recognize that if you go further you're entering into a conflict. If you spend your emotional equity well then managing conflict can become very easy and over time heated conflicts will become very rare.
[home_callout2 animation="fadeInUp"]
[home_callout2_line]#2 ACCEPT THAT CONFLICT[/home_callout2_line]
[home_callout2_line bg_highlight="true"]IS OFTEN NECESSARY[/home_callout2_line]
[/home_callout2]
I was in an argument with someone on a Christian facebook group. It was civil, but when I referred to our exchange as an argument, the other guy said that it wasn't an argument, but rather a discussion. I told him that I was presenting an argument, that he was presenting an argument – so what do you call that? We've come to a place where the very word "argument" denotes something bad. In reality sometimes you have to make arguments to get to the truth. A court case is a slow, drawn out argument that is often totally necessary. At times people will refer to certain scriptures about unwholesome talk and say that it means we're not supposed to get into arguments which is a flagrant misuse of scripture, and a spiritual manipulation tactic often used to squelch disagreements. At times the only way to get to where you need to go is to wade through some tough conflict.
No, not all conflict is necessary, but in the church there seems to be a really messed up idea that a lack of conflict is a measure of success. Conflict doesn't have to be heated, it certainly doesn't have to be unkind, it doesn't have to be violent. But one of the ways God reveals his will is through the fellowship of believers. Part of that fellowship is going to include disagreements. And while not all conflict is necessary conflict itself is a given in life and a lack of conflict is NOT a sign of success.
[home_callout2 animation="fadeInUp"]
[home_callout2_line]#3 DO NOT[/home_callout2_line]
[home_callout2_line bg_highlight="true"]Overreact[/home_callout2_line]
[/home_callout2]
If someone blindsides you with a passing challenge, or sudden bit of negative feedback it is tough not to jump into a heated conflict. It's especially tough if the person was inconsiderate in the way they addressed it. Often times a poorly worded thought or thoughtless comment is just that – thoughtless – and because it hurt, your lizard brain wants to either run away or hurt them back. Take a deep breath and don't create a conflict where there isn't one yet. I'm terrible at this. If someone says something that bothers me I have a hard time keeping my mouth shut about it. One of the most valuable lessons I learned was how to recognize when I need to respond to something and when I can just let it pass. It was amazingly freeing in meetings when I realized that I don't have to respond to every mild criticism or every sideways comment. If someone's inconsiderate remark is really bothersome it's probably better to address in private, after a meeting and do so in a way that doesn't assume the person was trying to be hurtful. Plus, given some time you may realize that it's not a battle worth choosing.
Not overreacting and addressing things in private is a great way to avoid unnecessary conflict and in many ways will help you choose only the important battles. This is often hard to keep in mind because we have a tenancy to only choose one of two options when we're faced with conflict.
[home_callout2 animation="fadeInUp"]
[home_callout2_line]#4 CHOOSE THE [/home_callout2_line]
[home_callout2_line bg_highlight="true"]THIRD OPTION[/home_callout2_line]
[/home_callout2]
In Crucial Conversations the larger part of the discussion is on the fact that our natural tendency is to either run from conflict or to dominate our way to the conflict's conclusion. It's animal instinct; fight or flight. Neither way will really get you what you need. Running away will just make the conflict worse in the long-run. Dominating things will make other people resent you and will make other conflicts worse. Notice I said "dominate" not "shout" that's because you don't have to be super aggressive to dominate an argument. Mentioning your position on the org chart might be enough to dominate a conversation in the work place. "Well, let me remind you I'm your supervisor…" That'll end the conflict, but it won't help you with the next one.
[pullquote animation="fadeInUp" align="left or right"]"When there is trust, conflict becomes nothing but the pursuit of truth" – Patrick Lincioni[/pullquote]
The third option is simple, but often difficult – stay and reason it out. The process is long and it might get heated, but if you stick with it and don't let them stop talking and don't stop listening until they're finished, you might find out that your position does actually need some alteration, and they might as well. It is much, much harder than the other ways of doing things, but once it's done, it's done for good and each conflict gets easier because as Patrick Lincioni says, once you've established trust, conflict is just getting to the truth.
Sometimes knowing there is a third option is the key to avoiding unnecessary conflict. I remember how huge this revelation was for me. After I read Crucial Conversations, I was in a meeting where I got some negative feedback. I felt my pulse quicken and blood rush to my face. I then remembered that I could choose not to react. I took a deep breath and listened. Basically what was said was fair, but I also knew the story behind the scenes justified why it all had happened, but I realized the people in the room didn't need to know that, they just needed to know that I heard the feedback. I thanked the person for their feedback and the conversation moved on.
[home_callout2 animation="fadeInUp"]
[home_callout2_line]#5 LISTEN[/home_callout2_line]
[home_callout2_line bg_highlight="true"]AND VALIDATE[/home_callout2_line]
[/home_callout2]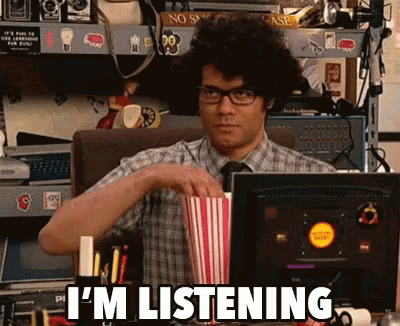 The greatest and first thing you can always do to diffuse tension is to validate the other person's feelings. You can validate them without agreeing with their reasoning. If someone says "I feel depressed because you don't care about me." and you immediately say "I don't care about you? Of course I do! I bought you dinner just last night!" then you start arguing about whether or not you actually DO care then you've missed the most important part of that sentence. "I feel depressed" is what you must address first. Tell them that you don't want them to be depressed, and that you understand how hard it is to feel that way. Try to ask them why they feel that they're not cared for and then you might kindly remind them about last night's dinner. If you validate a person's feelings before disagreeing with them you're more likely to get them to listen to you when you explain your feelings.
In Stephen Covey's book, Seven Habits of Highly Effective People, the 5th habit is "Seek first to understand then to be understood." He talks about how some psychologists believe that the most basic human emotional need is to be understood – not even agreed with, but understood. By listening, repeating their position back, agreeing where you can, empathizing where you can, and asking if they feel understood, you can often end the conflict outright. Covey also says that most conflicts in relationships come about because of unexpressed thought about roles and goals.
[home_callout2 animation="fadeInUp"]
[home_callout2_line]#6 FIGHT FAIR, KEEP YOUR COOL[/home_callout2_line]
[home_callout2_line bg_highlight="true"]AND APOLOGIZE[/home_callout2_line]
[/home_callout2]
There are whole books on how to argue in a fair way. Keeping to the matter at hand, not bringing up past arguments, being reasonable, and not interrupting are all important parts of this. When debating someone, getting heated isn't always avoidable, but there's no need to loose your cool completely. To avoid this, make sure that you're only ever addressing the problem and you're not attacking the person. "You always…" and "You never…" are generally untrue statements and they will not help the discussion. If you do loose your cool, apologize. Don't say the word "But" after apology. Use statements of feeling and word pictures. "I'm sorry that I reacted. It was wrong of me. I think the reason why I got so upset is because when you're late I feel like I'm just an extra in your movie." Once again you have to listen and hear when you've hurt a person.
Some people think apologizing denotes a feeling. This is totally false. Some people think that apologizing for your actions means that you're conceding the argument. Also false. Apologizing in the midst of conflict is primarily admitting that your actions (whether by intention or not) may have caused hurt and that you don't want that hurt to get in the way of the discussion. You can apologize for hurting a person's feelings and still discuss the truth. It is important that you clear the air before you get to the truth. Otherwise they'll probably not come to you next time and they'll just hold a grudge instead. I'll say it again: Apologize if you caused hurt, otherwise you may totally win the argument and lose the person, in which case you have actually lost the conflict. "Winning" is more than demonstrating your right to the point that the other person doesn't have a response. Oh, and "I'm sorry you feel that way" is not an apology, and if it is said to a person attuned to that kind of manipulative language it will only make it worse.
On keeping your cool: Just because you don't raise your voice doesn't mean you're keeping your cool. If you interrupt, take a condescending tone, or make sideways comments about the other person's opinions being less valid, then you're not keeping your cool. Also smiling and/or laughing during a serious conflict DEFINITELY does not mean keeping your cool. It communicates to the other person that you're scoffing at them or you're not taking the discussion seriously. Keeping your cool means being totally in the moment, being serious without being angry, and being respectful and sympathetic to the person.
The easiest way to maintain your cool is to make sure you don't demonize the person or over-simplify their argument. You really need to try to understand what they're disagreeing with you on before you can find a resolution. Which leads us to the next item…
[home_callout2 animation="fadeInUp"]
[home_callout2_line]#7 TRY TO[/home_callout2_line]
[home_callout2_line bg_highlight="true"]GET TO THE ROOT[/home_callout2_line]
[/home_callout2]
Try to figure out what the real cause of the conflict is. If someone is getting heated there is often some emotion involved and usually what you end up arguing about is only peripherally related to the actual issue at hand. You might ask: are they afraid of something? ashamed of something? In Daring Greatly Brené brown talks about how being vulnerable is one of the best ways to avoid conflict, and the thing that keeps us from being vulnerable is feeling ashamed about something in our lives.
Sometimes people don't want to admit what is causing them to get emotional because they're afraid of how they'll be perceived. This is why it's so important to keep your cool and establish trust. If someone feels like they can't speak their mind around you, they're not going to say what they're really going through. To get to the root you have to have already established trust so that people can voice their thoughts on things.
Often times people have their own pictures of what is happening in an argument that may or may not be accurate. So often times to get to the root you first have to determine what those narratives are and whether they're accurate.
This one is tricky, because if you're dealing with a mature person it is a very effective way to diffuse an argument. But in real world application you'll find some folks who are dealing with their own insecurities, being vulnerable could shock them into overreacting, or they may just be flippant in response to your vulnerability and basically give you a "that's stupid that you feel that way." If you find that people don't respond to vulnerability in a mature way, you aren't likely to find a quick or easy end to the conflict and you need to be careful that you don't start arguing with them about their reaction to your vulnerability. Just back away, try not to feel to hurt and reengage through another path.
[home_callout2 animation="fadeInUp"]
[home_callout2_line]#8 WEED OUT[/home_callout2_line]
[home_callout2_line bg_highlight="true"]FALSE NARRATIVES[/home_callout2_line]
[/home_callout2]
One of the greatest problems that we have with people is getting in a state where we have contempt for them – and usually to get to that place you have to build a network of false narratives. In Leadership and Self Deception a great deal of the book addresses what happens after we do something that we know we shouldn't – something the book calls a "self betrayal" and how after a self betrayal our mind goes into over drive to justify that behavior, to do this, we often have to make up a series of false narratives. "Well sure I didn't do what I said I would, but she didn't listen to me when I was trying to tell her my opinion on the next project the other day and so she doesn't really care about me and probably wants me to die anyway."
Catch yourself when you start to make up these false narratives. Stop them at their root and realize that they're often the cause of unnecessary conflict. Again, apologize for when you've behaved poorly. It is amazing how often conflict just ends when you apologize.
Brené Brown talks about this and says the best way to address it is often to tell the other person the story that you're making up in your head. "Hey, yesterday when you rolled your eyes in the meeting it seemed really dismissive, and the story I'm making up in my head is that you don't think I'm qualified to be here." Sure, they might confirm that they don't think you should work there, but more than likely they'll respond with something more like "Oh gee, no I wasn't even thinking about you at the time. I was responding to a lame joke someone on my side of the table had told earlier." Conflict ended.
Similarly . . .
[home_callout2 animation="fadeInUp"]
[home_callout2_line]#9 DON'T ASSUME[/home_callout2_line]
[home_callout2_line bg_highlight="true"]YOU UNDERSTAND[/home_callout2_line]
[/home_callout2]
Sometimes the thing that keeps a person from entering into a conflict is because they think they know what the other person will say, or they think they understand what the other person's reasoning is. These are often false narratives that are keeping a necessary conflict from taking place. And even if they're not false narratives, at the very least you can't fault a person for something they haven't said yet.
I've been on the giving and receiving end of a needless grudge and in pretty much every case the reason why the offended person doesn't bring it up with the offender is because they think they know what the other person will say. If you are arguing with that person in your head then you're probably making it into something worse than it is and you are already making up false narratives to support your claim. There might be a conflict there that needs to happen to get something sorted out, but you're keeping it from happening because of your assumptions.
It's also possible that, if addressed in the right way, the person will simply agree with you and you'll find out that you had no clue what was in their head all along. If you're so sure that you know what the person will say, here's an exercise, write it down before hand and then go talk to them. Go back and see how different it was afterwards. Unlike the characters on TV shows you can't really predict exactly what people will say.
[home_callout2 animation="fadeInUp"]
[home_callout2_line]#10 DON'T MAKE IT[/home_callout2_line]
[home_callout2_line bg_highlight="true"]ABOUT YOU[/home_callout2_line]
[/home_callout2]
Before proceeding into any conflict ask, "Is this just about my pride, my way, my wants, and my expectations?" If yes, then you're only arguing about you and you're being selfish. It's not wrong to say you're not getting needs fulfilled; that's different, but if this argument is taking place with a coworker or boss keep in mind they're not there to fulfill your needs. Arguments about needs are reserved for spouses and friends.
If you're working toward a common goal with a group and you don't get what you want, I think you have to ask the question; can I truly make the argument that what I want is really what we need as a group? If not, then you're making it about you. If so, then argue for that, not because you want it, but because you believe it's what's best for everyone – and explain why you believe it's what's best. Simply saying "I'm not getting what I was promised," is an argument for something being unfair to you, but the sad truth is sometimes what's best for everyone might actually be unfair for you. Again – go talk it out with your family, don't expect your coworkers to be sympathetic when your reasoning is "I'm not getting what I want." Does something being unfair factor in? For certain, but it shouldn't outweigh everything else. If you feel that it's unfair you can express it (I encourage you to), but not in such a way that shows you believe fairness toward you is a greater need than the ultimate goal of the group. Do so in a way that shows you recognize that it's all for the greater good, even if you don't get what you want. Example: "I don't want this to be a determining factor, but I do think we need to recognize that this was not what was originally discussed and I feel that it is unfair. However, as long as we agree that this is what's best, I can accept it, at the same time I hope we can all work together to be consistent with plans in the future." Done right it could earn you respect.
One of the simple truths about Christianity is that we have to become more concerned with God's kingdom than the little injustices in our lives. If you find yourself at the center of the conflict then you're probably doing it wrong. If someone attacks you, try to look where you can apologize and focus on steps 6,7,& 8. Once you've rooted it out and thoroughly understood each other you should both have the maturity to admit if you've made it about your own wants.
[home_callout2 animation="fadeInUp"]
[home_callout2_line]#11 SOLVE IT[/home_callout2_line]
[home_callout2_line bg_highlight="true"]FOR GOOD[/home_callout2_line]
[/home_callout2]
Don't leave anything unsolved – if you have lingering feelings say them and get them out there – and make sure they do too. Not choosing to share something now doesn't give you license to dredge up old conflicts back up. Let me say it again: If you don't bring it up during that conflict you either forfeit your right to be angry about it or you cannot call yourself a mature adult.
I was in a conflict with someone I was close with not long ago. We talked about it off and on for the better part of a day. The great thing was when it was over it was totally over. If you leave something unexpressed there is a tenancy to also assume that they left things unexpressed and that will give way to false narratives. You don't need to belabor the argument unnecessarily, but until you get to the place where you feel like you have resolved it don't stop fighting.
[home_callout2 animation="fadeInUp"]
[home_callout2_line]#12 don't hold on to the past[/home_callout2_line]
[home_callout2_line bg_highlight="true"] LET IT GO[/home_callout2_line]
[/home_callout2]
Once you've solved it resolve to forgive. The phrase "let it go" often denotes a dismissive tone, but you must recognize that when someone has hurt you during a conflict that got heated, letting it go is often a multi-part process. You have to choose to not dwell on it, to stop writing more false narratives, and to give up your right to be judgemental. This doesn't mean you have to forget and not learn from it, but it does mean that you must move past it if you're going to be successful in navigating future conflict. Not dealing with the problems you have in your past allows you to smuggle past baggage into future conflicts where you will have no hope of getting through it clean.
[pullquote animation="fadeInUp" align="left or right"]It is the height of immaturity to hold a grudge against someone for something you refuse to discuss with them.[/pullquote]
If you have reasoned that something is not worth bringing up then you MUST let it go. It is the height of immaturity to hold a grudge against someone for something you refuse to discuss with them. You give up your right to be angry if you don't discuss it with them. If it is truly not worth bringing up, then you must forgive and move on. If it is worth discussing then discuss it, even if you think you know what they're going to say; remember #9.
[home_callout2 animation="fadeInUp"]
[home_callout2_line]#13 be sure to[/home_callout2_line]
[home_callout2_line bg_highlight="true"] Follow UP[/home_callout2_line]
[/home_callout2]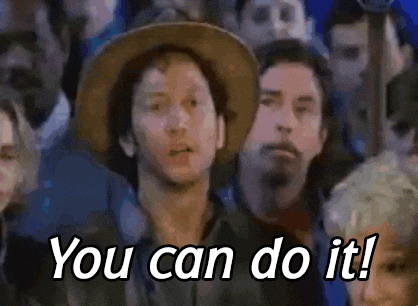 If there is amends to be made after the fact, make that amends. If there is other action to be taken, take that action. If you decide to go in a specific direction with a plan go into that with gusto, especially if it wasn't your plan. If you argue about it and come to a conclusion but nothing happens then all you've done is throw gasoline on some wood because the next time a match gets lit that thing is going up in flames instantly. If you don't take the steps you agree to take then no matter how the argument ended you didn't actually solve the issue and you're setting yourself up for a much worse one next time.
[home_callout2 animation="fadeInUp"]
[home_callout2_line]#14 Thank them[/home_callout2_line]
[home_callout2_line bg_highlight="true"]for working it out[/home_callout2_line]
[/home_callout2]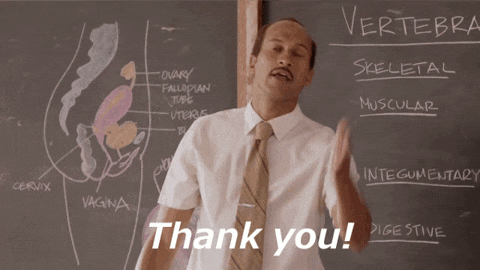 this is so, so, so important, especially if the other person came to you to discuss a conflict. You MUST thank them for working through it. The more difficult and long the conflict, the more you have to acknowledge that it was hard for them to work through it with you. You have to acknowledge that they were taking a risk by coming to you. You have to say that you're grateful that they were willing to discuss it to your face rather than letting it fester behind your back. Hopefully you haven't reacted, or tried to dominate the discussion, and hopefully you've apologized where you needed to, so they shouldn't feel like it was an awful experience. To reinforce that this was a good thing for both of you, you have to give a sincere "thank you" to them for being willing to duke it out.
[home_callout2 animation="fadeInUp"]
[home_callout2_line]#15 learn from[/home_callout2_line]
[home_callout2_line bg_highlight="true"]your mistakes[/home_callout2_line]
[/home_callout2]
There was definitely something in that conflict that you could've handled better. If you got heated ask why, and ask yourself how you can respond better to that trigger in the future. If they got heated think about how you might've triggered that and how you can be more sensitive – were you being condescending or scoffing? Were you actually listening? Did you interrupt?
As long as you think you handled it perfectly every time then you miss out on the reality that the only mediator who is capable of handling conflict perfectly is the Holy Spirit. The more you are willing to let Him influence your life the better you'll get at this, but if you're not willing to let Him do the work of transforming the way your view others, then you'll always be stuck in cycles of unhealthy relationships at work and at home because of your inability to grow.
That's it.
There are probably more that need to be added to this list. There are definitely more lessons I need to learn in this area. Handling conflict at work and in our major relationships is a major step toward health in every sphere of our life. Embracing necessary conflict is the sign of a mature person and handling it in a loving, unselfish way, is the sign of a good leader, which is a role that every adult must embrace: our place as a leader, a leader of self, in our family, of friends, and in our churches.
Comments
comments